Game of Thrones star actress Kit Harrington is pumping it up.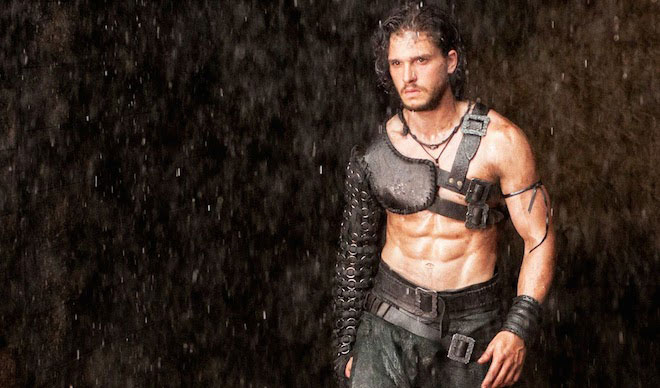 Ever wanted to know what Kit Harrington is up to ?
He is clearly pumping it up for new movies to come after his death in HBO Game of Thrones TV show season 5 finale where he apparently died by his friends within the TV show.
The 29 year old actor plays Jon Snow in the famous HBO TV series filmed in Northern Ireland, to be airing its 6'th season 24th of april 2016 on HBO.
He has stated he is taking a break from the Game of Thrones TV show and filmed just some short memory shots for the 6'th season.
He is welcoming new ventures coming with new movies and TV shows to be produced with that kind of body!